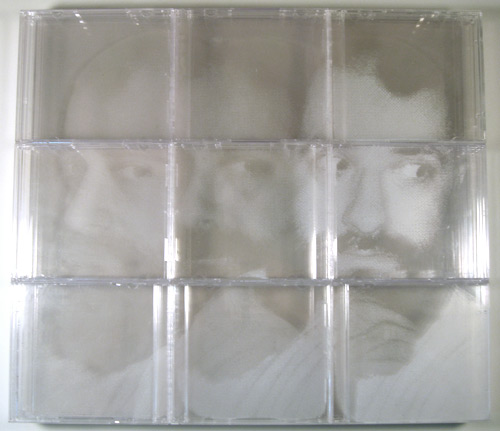 This is another in the series I've been working on. It was transparent base, screenprinted on multiple layers of old jewel cases. It's approximately 17 x 14 inches.

Ever since I was told that the first study was reminiscent of a daguerreotype, I've been trying to come as close to a combination of silver film negatives and holograms as I can.

Click here to see what it looks like just standing on my desk.