Posted by: eric (24 posts)
September 25, 2007 9:13 PM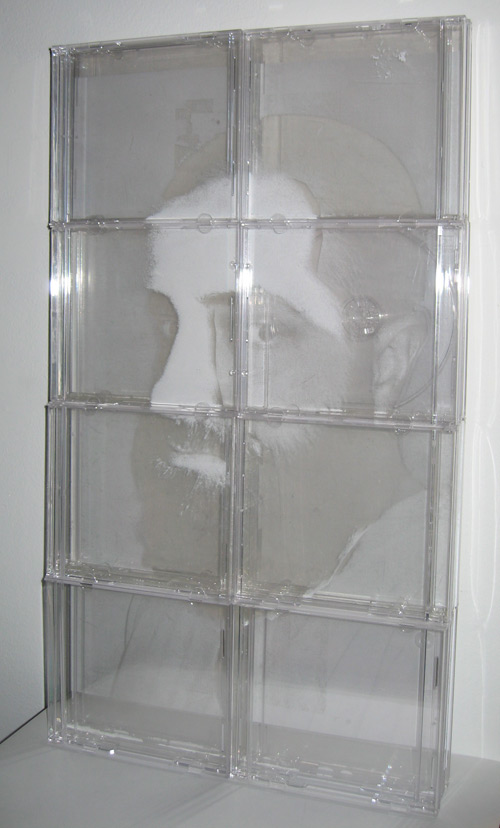 This is a quick study I did for a larger piece. It is silk screen on mulitple layers of jewel cases. The dark parts are clear with the wall showing through and the light parts are opaque white. Truly a difficult thing to document. Click on the image to see multiple angles.

I guess, unconsciously, I was trying to land somewhere between the photographic portraits of Rodin and the imagery of Jamie Reid. And no, I'm not Jo Jo, the dog faced boy. But at one point, I had a rather large beard.
Share on Facebook