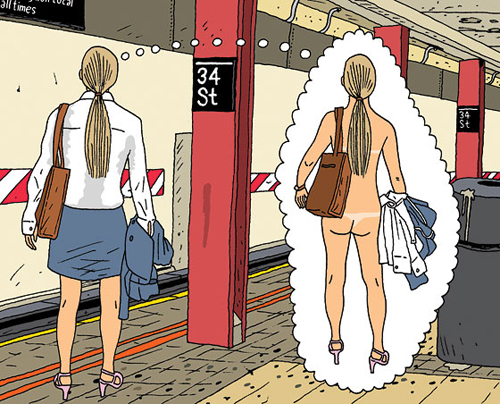 Illustration by Peter Arkle.
This week my Invisible Woman, Corrie Pikul, wrote a piece called Drip Stop for New York Magazine. In it, she tests and reports on the latest array of sweat prevention tools. If perspiration is problem for you, please peruse.
Corrie's report received a wonderful full page treatment including the eye-catching illustration by Peter Arkle seen above. You can see more of Peter's work on his website: peterarkle.com
"Small world" side note: Peter happens to be the husband of an editor at ELLE magazine, where Corrie works full-time!