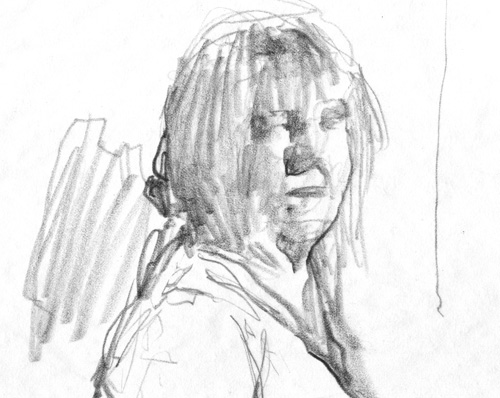 I hit the Spring Studio for some long overdue figure drawing today. The only thing I ended up liking is this drawing from the very first 2 minute pose, when Minerva (the owner) stood in for the tardy model (who wasn't very good). I need to log some more time there, as I feel a bit rusty, and it takes some time to get your drawing mojo back, I find.
While drawing, I've been listening to the excellent new album
"The Crane Wife" from The Decemberists. The track that will stay in your head and keep you humming all day long is the duet Colin Meloy sings with with Laura Veirs "Yankee Bayonet (I Will Be Home Then)".