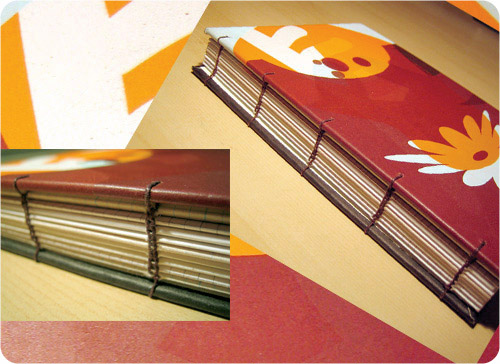 * it is so hard to photograph books… but here's my somewhat distorted solution 🙂
* this is my 30th "official" sketchbook since starting count in 1995. the cover uses imagery inspired by my "5 senses" prints. for this image i just played around with the images on silkscreens and i only "registered" where i wanted to.
* the binding is a coptic binding / single needle link stitch.
* for the inside pages, i used a variety of graph papers as well as some english and japanese alphabet practice paper.