Posted by: kerry (81 posts)
June 13, 200810:23 AM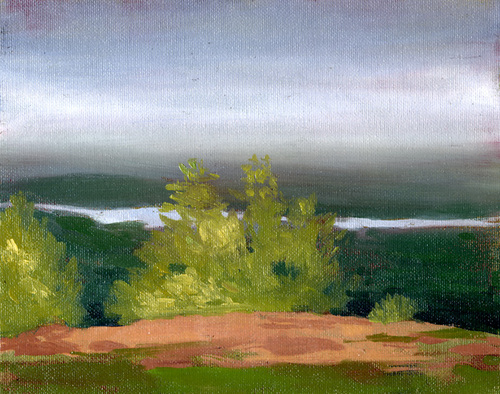 During our trip to North South Lake I seized an hour or so create this oil sketch at the site of the former Catskill Mountain House. The site overlooks the entire Hudson River Valley. Although the day was hot and hazy, the view remained magnificent.

Share on Facebook