Posted by: pa (190 posts)
January 26, 201012:08 AM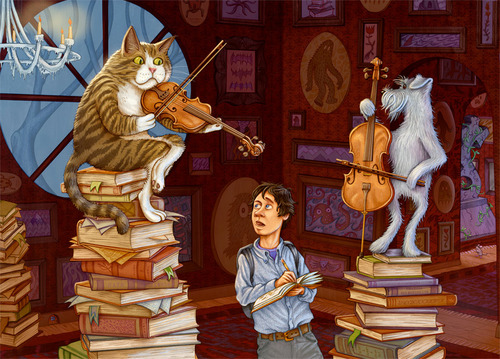 Just sent this image off to Modern Postcard to have a batch of 5x7's printed up. Been toiling away on this illo the last few weeks and I'm pretty happy with the final result. Lately I've made an efffort at getting my portfolio more geared towards the children's illustration market and I wanted to push this one further than I usually go. Thanks to InvisibleMan Keegan for some great suggestions and prodding.
And while the resemblance is not striking I did base the cat off of Maru. Click on the image to view larger.
Share on Facebook