Posted by: bz (54 posts)
June 13, 2009 9:56 PM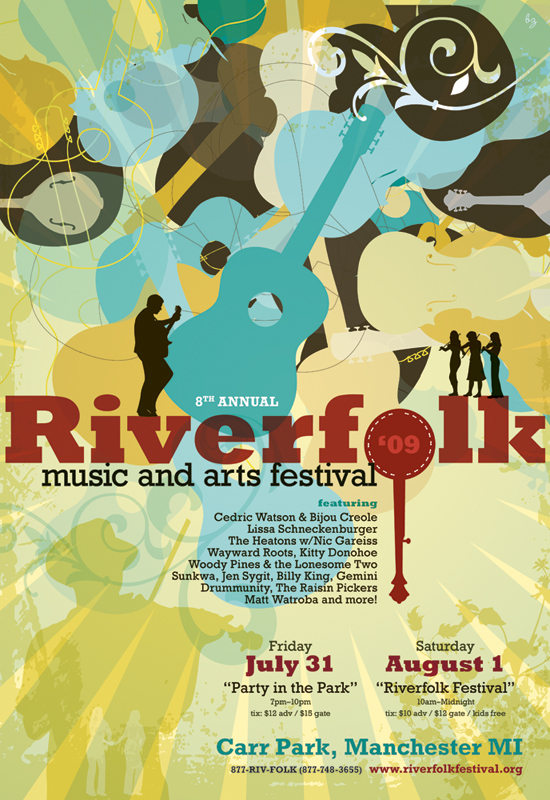 yes. its been a REALLY long time since i posted. Last we "spoke" i was getting married... well, i did... and then 9 months later (plus a day) i gave birth to a beautiful baby boy! needless to say, it's been a very exciting year.
i have just begun to emerge from the baby bubble... and will slowly begin to create again (time permitting, of course) but here's something recent that i designed & really like. i created the artwork & designed the poster for the riverfolk music + art festival in Manchester, MI. i hope for more fun projects such as this in the coming year.
Comments (3)
-
Link
to this post