Posted by: pa (190 posts)
July 25, 200912:38 AM
This past May my sweetie Kristina and I tied the knot in the Hudson Valley north of New York City where we were living. We've since relocated into the chillness of northern California. The wedding was an amazing time and a wonderful way to wrap up our 10 years in the city. Below is the invitation I designed and illustrated. It was a fun challenge to create the illo in such a way that it would align in the middle of the gatefold.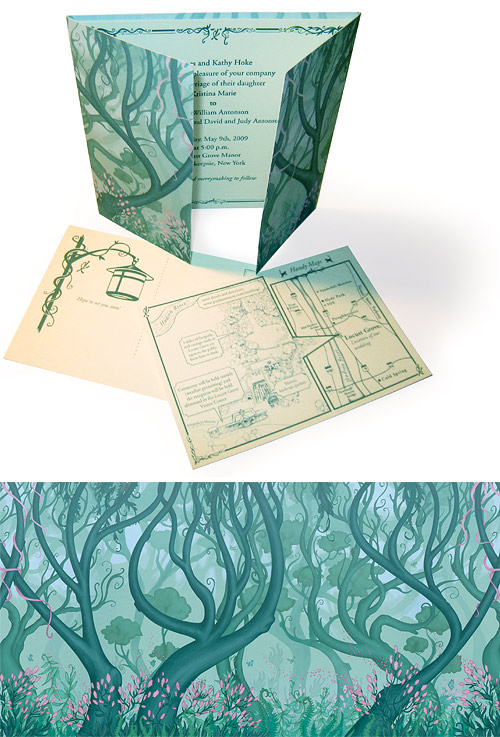 Comments (2)
-
Link
to this post