Posted by: pa (190 posts)
December 8, 2009 9:39 PM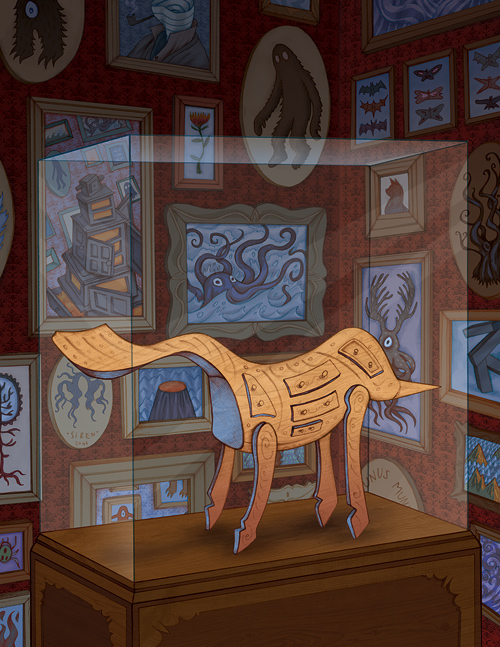 A few months ago I'd had started this drawing for my 'Cabinet of Curiosity' project and had completed about 75% of it. I was working on it right up until my wedding/honeymoon/move-to-California and had pretty much forgotten about it by the time we got set up and running out here. I had also given it a bland filename which wasn't helping jog the memory. But I stumbled across it the other day and put a polish on it.
I'd initially had a different object atop the pedestal (a wooly mammoth with a castle-saddle) but it wasn't really working for me. So instead I worked up this horse sculpture which I had sketched while viewing a show of ancient Chinese art within the Metropolitan Museum of Art in 2005: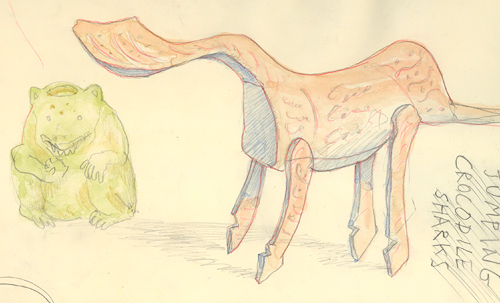 Share on Facebook