Posted by: keegan (155 posts)
June 9, 200810:24 PM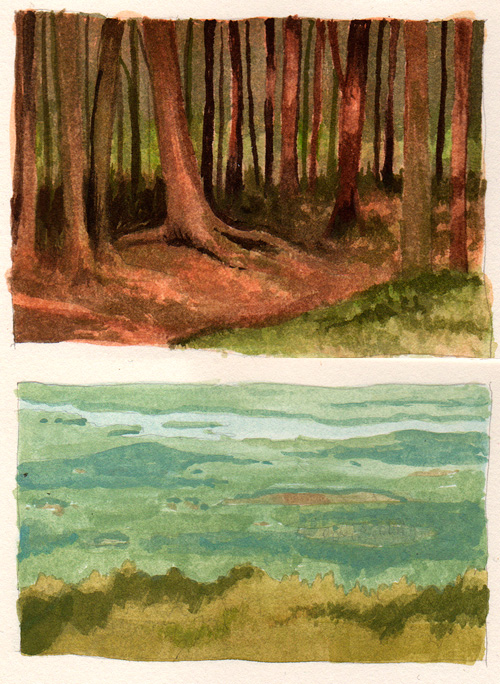 It has been just shy of a year since the intrepid members of the Invisibleman Exploration Committee first surveyed the wilds of the magnificent Escarpment Trail in the Catskills. After a thorough examination of the flora and fauna, we declared it safe enough to bring our significant others along, and this past weekend we had a delightful (but HOT) weekend of hiking and camping, based at the North South Lake Campgrounds.
These are two small 'thumbscapes' I did while being consumed by gnats and black flies.
Posts from last year's trip:
http://invisibleman.com/archives/travels/000467.html
http://invisibleman.com/archives/photos/000465.html
http://invisibleman.com/archives/travels/000468.html
http://invisibleman.com/archives/drawings/000483.html
Share on Facebook