Posted by: kerry (81 posts)
March 8, 2007 6:08 PM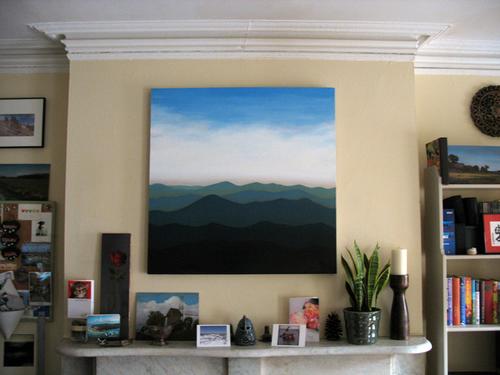 Recently I completed a 36 by 36 inch painting for above our mantle. This painting is based upon a study from a previous post. The large painting for my brother's home (mentioned in the previous post) has been completed and delivered to NH but I have yet to see it. Once I make my way north I will surely take some pics and post them here.

Share on Facebook