Posted by: kerry (81 posts)
May 5, 2006 6:19 PM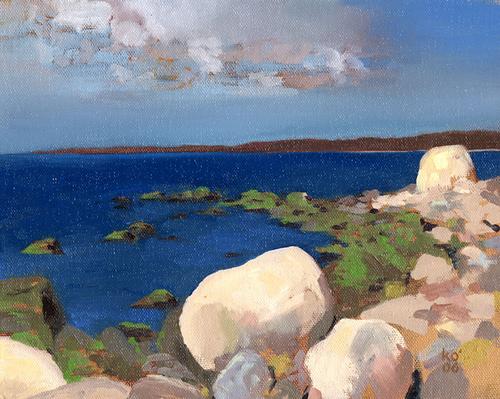 Recently I "discovered" this spot on the Long Island Sound up the road from my parent's home. The shifting tides expose rich green seaweed clinging to sunbleached rocks. The color effect this creates is amazing; material I could mine for many paintings.
All of which I will post here.
Share on Facebook