Posted by: kerry (81 posts)
December 16, 2005 5:01 PM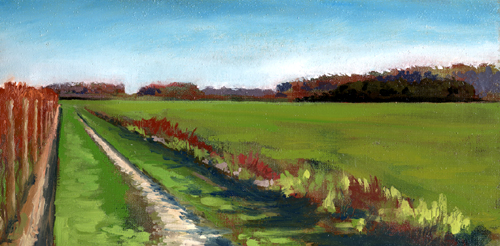 Another small painting done on the North Fork. This one is of a sod farm in Mattituck. I scouted out (sketched) the location this summer. Doing so allowed me to complete the painting in an afternoon. The painting is oil on canvas board, 8x16 inches.

Share on Facebook