Posted by: roger (39 posts)
June 4, 2008 8:10 AM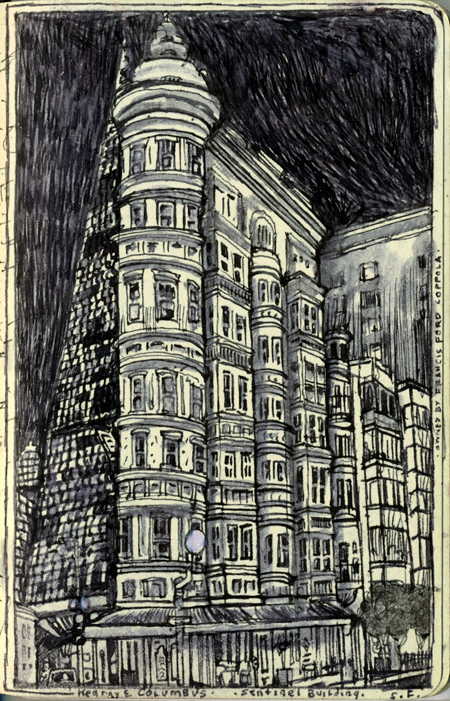 Zoetrope Studios and Francis Ford Coppola owns this great building in San Francisco. Most of the outside of the building has a beautiful copper green patina. The Iron frame of the building was standing during the 1906 earthquake and survived intact.
I did this drawing in my moleskin sketchbook while at the MacWorld convention.

Share on Facebook