Posted by: pa (190 posts)
March 18, 200810:21 PM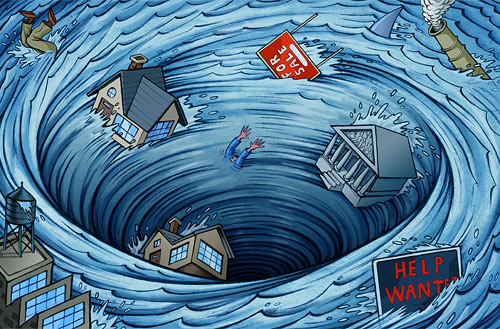 A recent illustration for WSJ.com regarding economists current view of our economic standing. I usually have around 24 hours to turn these illo's around and in this case I wish I had a bit more time to work on the drawing.
Just found out that the great Arthur C. Clarke has passed away. This past fall I came across a dusty and yellowed pile of his books in The Stone Soup Bookstore of Camden Maine. I began to quickly digest his amazing stories and man were they in my wheelhouse. The Times has a great obit. I'd recommend Rendezvous with Rama, Childhood's End or Against the Fall of Night if your interested in a bit of grand sci-fi.
Share on Facebook