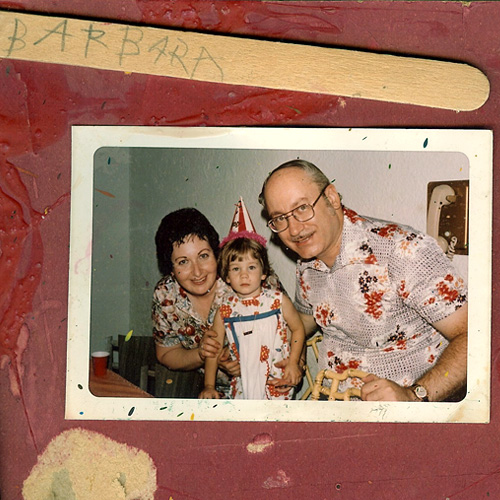 i have been gone from invisibleman for a few months and the reason is this…
in january, my father was diagnosed with pancreatic cancer. he bravely tried to fight this terrible disease, but unfortunately was only able to make it a few months… He passed away one month ago today, on May 6, 2007. He was only 74. I miss him so much, every moment… every day. He was, and still is, such a hero to me and to all who knew him.
This photo is from my 5th birthday, when we were still living in Brooklyn. I made the popsicle stick frame. Weren't the 70's fantastic? I hang this photo, among others, above my desk. I know my dad is looking down and feeling proud. (And I know he is no longer in pain.)
Here is a website to learn more about pancreatic cancer. It is such a fast moving and under researched form of cancer. One last thing… this is "the place" where my dad spent his last 5 weeks. The place was absolutely wonderful so if any one has parents or grandparent on long island, they were great and made my dads last days memorable.
As my mom said in the nursing home, "No one knows whose tomorrow it is." So, we have to live for today.