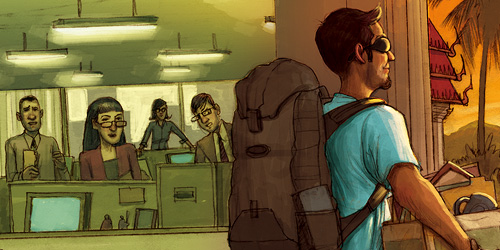 (Click above to see the full image)
Just finished this drawing for The New York Times' Thursday Styles Section (June 8, 2006). The story was about how younger workers in their 20's and 30's are often passing on the standard two week vacations, in favor of longer vacations, in-between their frequent job-hopping.
Read on to see my sketch and my reference photo.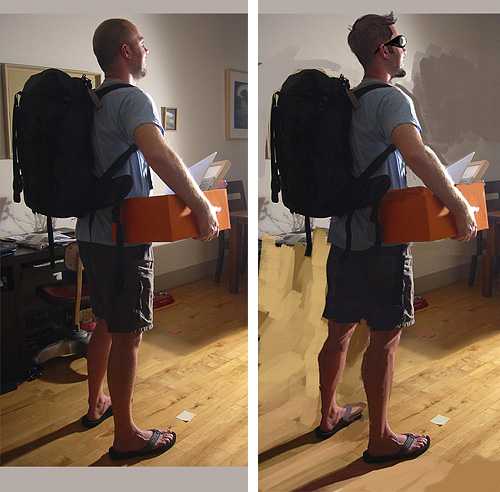 You can see I had to make some serious modifications to my photo…They specifically asked for him to be 'cooler' than the frumpy guy in my sketch…so I had to do some Johnny Drama-style calf implants and restore my youthful thick hair.
Below is my original sketch. All-in-all a really fun job to work on, right up my alley. I had tons of great reference to use for the Thailand-through-the-portal part…I really enjoyed spending time in the scene…I think that is a crucial…you need to love the place you are going to be spending so many hours in…