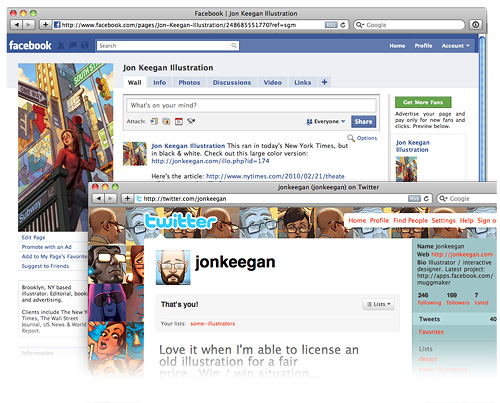 With the explosion in popularity of social networking such as Facebook and Twitter, it's important to make sure your portfolio site and it's individual pages can easily be shared and discovered by your obsessed fans.
Nate Williams of Illustration Mundo has been an avid supporter of embracing these social networking sites, and has added fields on the user pages for Twitter, Facebook and Google Buzz and Flickr accounts to be listed.
People are sharing so much great content with their friends and colleagues, you will be missing out on a huge opportunity if you don't make sure you have a way of getting your art out there.