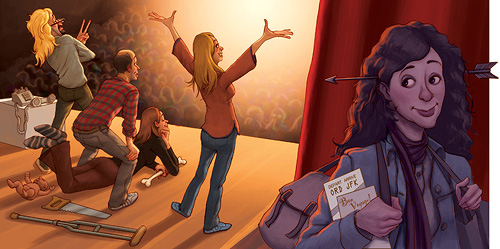 This article for Time Out Chicago by Jason A. Heidemann was part of a package looking back at the history of Chicago's Second City legendary comedy ensemble as it celebrates it's 50th anniversary this year. While many of the group's alumni have gone on to become legends of comedy, just as many went on to live less famous lives (This is a slightly different version than the one that ran in the magazine). Art direction by Mike Novak.
Click on the above image for a larger view.
You can see more of my work for Time Out Chicago here.