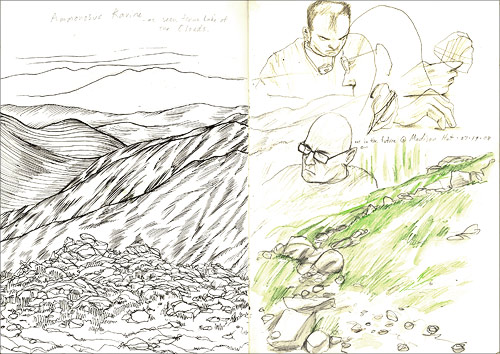 A few week back my three older brother and I hiked across the stunning Presidential Range in New Hampshire staying in the AMC huts along the way. The sketchbook drawings above were done in the Lakes of the Clouds common room overlooking the Ammonoosuc Ravine. Each summer my brothers and I try to gather in a nice outdoor location for an 'Art Lodge' in which we begin paintings and drawings and pass them around until each has taken a turn (these will be seen in a future post). Below brothers Phil, James and Stephen take their turns: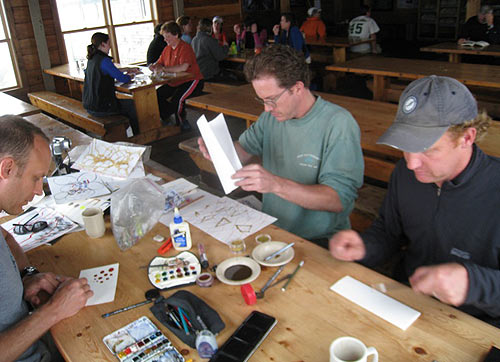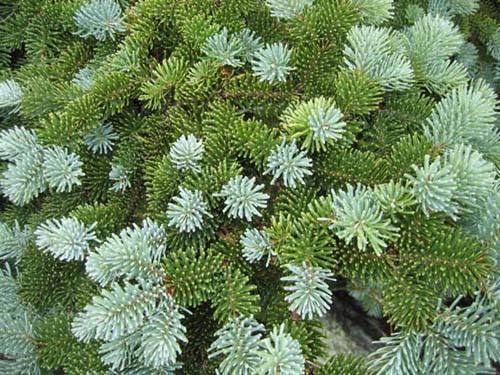 Last week my girlfriend and I hiked a healthy portion of the Appalachian Trail within the Presidential Range of New Hampshire's White Mountains. We took advantage of the High Mountain Hut System the AMC runs up there. Our hike was incredible. After an initially dreary hike-in day, we enjoyed "the best weather of season" according to the locals. In total we spent 3 nights in the huts, 4 days on the trail.
I've created a web gallery of our pics. Several of you IM contributors will recognize the sites: still beautiful, awesome and amazing. (And the huts only make 'em better!)
As the sheer number of pictures will attest, Corrie and I took our time getting from hut to hut. That left very little free-time for stationary sketching. Fortunately I did fit in some painting on the shores of Squam Lake prior and did draw the kitchen accoutrements with the Madison Hut, as seen below.