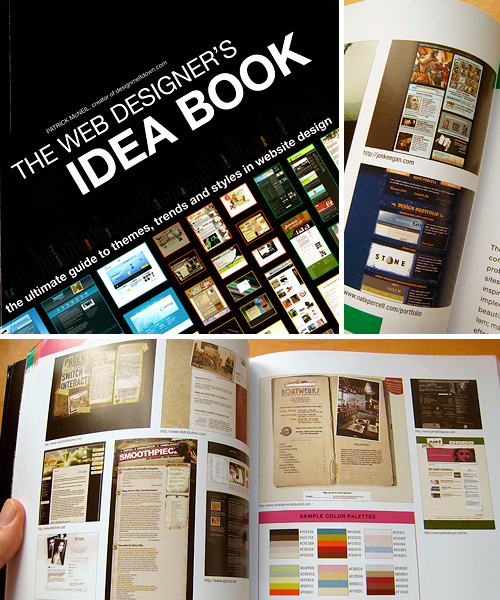 I just got my copy of Patrick McNeil's excellent new book The Web Designer's Idea Book
. Patrick runs designmeltdown.com which if you haven't checked it out is a deep, rich vein of design ideas from websites around the world. Patrick has categorized hundreds of sites based on theme, style and function on his site, which he has translated into print for his book.
I am lucky enough to have a screenshot of my humble, aging portfolio website jonkeegan.com featured on page 36 (itty-bitty, tucked away into the corner).
Thanks Patrick for including my site in your book, and for creating such an excellent design resource!