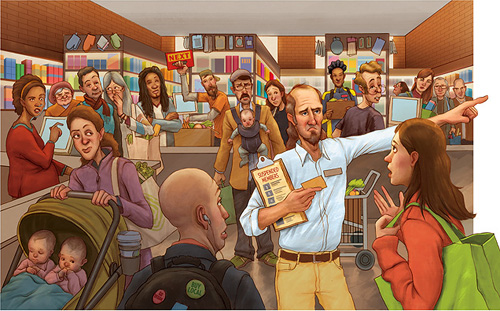 This illustration ran in The New York Times on October 25th on the cover of the Metro section (New York edition). The essay by Alana Joblin Ain describes her experience being suspended from shopping at the Park Slope Food Co-op in Brooklyn, NY after falling behind on her required work requirement. The Co-op has a reputation for high quality local organic foods, at great prices. However the author of this essay highlights some of the difficulties in keeping up your end of the membership bargain, and the shameful consequences that follow.
Read on to see the accompanying spots and how it looked in print…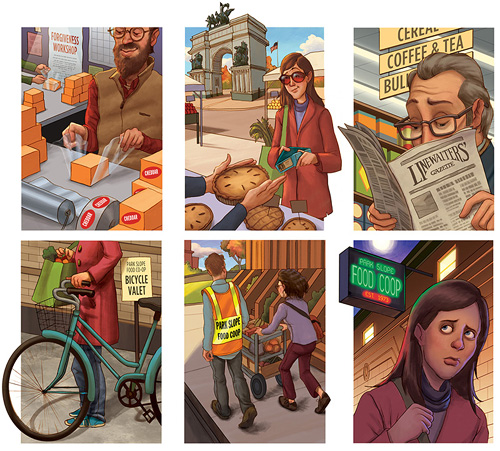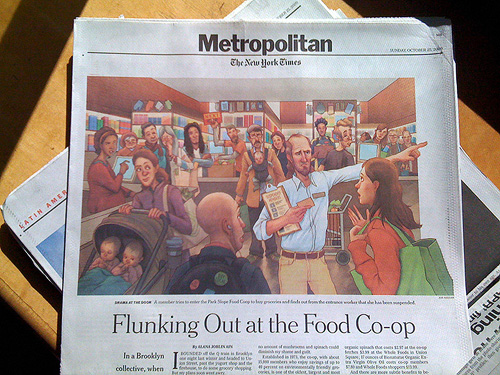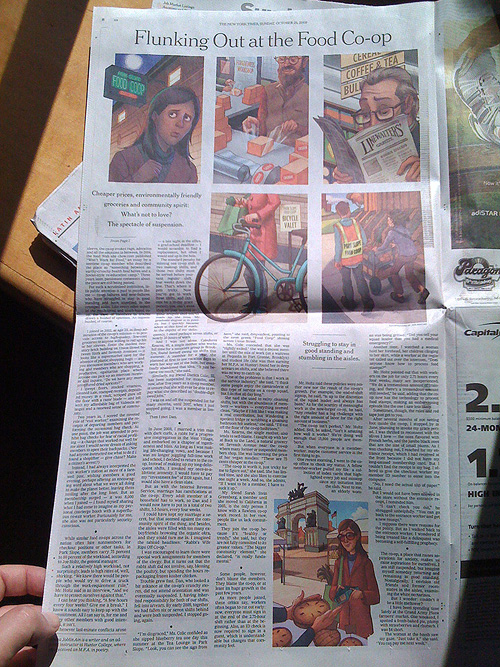 You can see more of my work for The New York Times here.