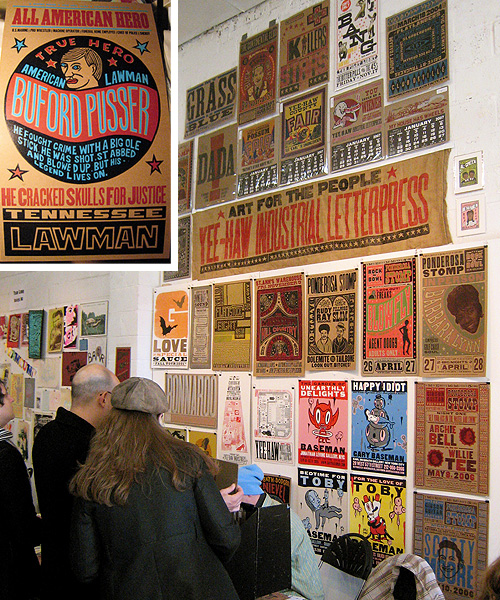 On a hot tip from well-informed invisibleman Kurt, today I went up to check out the two-day Prints Gone Wild! show in Williamsburg. Every print was priced at $50 or less, and there was a great assortment of posters, prints, cards and t-shirts on display. I was immediately drawn to the amazing work of Knoxville, Tennesee's own Yee-Haw Industries. I picked up the above poster celebrating Buford Pusser, the Tennesee lawman who was the inspiration for the 1973 film "Walking Tall" (just added to the top of my Netflix queue).
Check out the goods at http://www.yeehawindustries.com
Other cool print shops worth checking out are Pittsburgh's Triangle Poster, Atlanta's Methane Studios and the grandaddy of them all Nashville's Hatch Show Print.