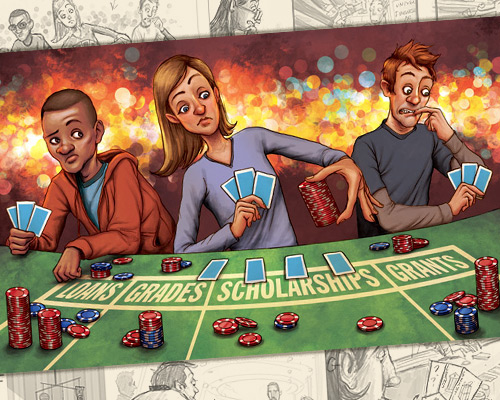 If you pick up a copy of this week's U.S. News & World Report you'll find a few of my drawings inside. The illos are for the annual 'Paying for College' package, and the team at the magazine picked a fun "Texas Hold 'em" theme for this year's section. Lots of great visuals to work from!
The image above is the opener for the package.
Click to see a larger version with the rest of the illos.
You can see more of my work for U.S. News & World Report here.